Make a Donation
YALDA thrives on generous donations from our friends and partners. You too can help create and sustain a forum for youth with an interest in the welfare of Africa by making a contribution to YALDA. Your generous donation will ensure that YALDA continues impacting the lives of many more young people across Africa, ensuring they take their future and the future of the African continent into their own hands. Moreover, as YALDA is a registered 501c3 in the United States, your donations are tax-deductible.
A message from a YALDA member: "Joining YALDA was the greatest opportunity that ever happened in my life as it gave me the exposure to meet different active vibrant and creative youths around and network with them. It also gave me the opportunity to meet different administrative authorities and different stakeholders on different occasions to discuss YALDA. [It] also served as a platform for the exploitation of my skills in expressing what I know and learn to learn from my peers. YALDA is a platform I recommend for all African youths both within and without the continent. To all the youths I say "Do not look at what your continent has done for you but what you have done for your continent" So that together we can build and uphold the African Dream "The Africa We Want"- Bochman Samuel Bache; University of Buea, Cameroon.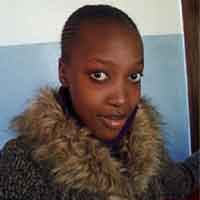 "Ever since I joined YALDA, my life began to unfold… I stopped living an aimless life, with no direction. I'm grateful to be a member of YALDA and thank God for it. I pray that the mercies and the blessings of the Lord Almighty rest upon YALDA as we go places and impact other young people out there, in our communities, cities, nation, continent and the rest of the world. We shall keep moving." – Sithembile Mafika, University of Botswana
We accept donation from all those who are interested in seeing the youth in Africa develop their capacity to take on positive leadership roles today and in the future. Please review the list of options for making a contribution below.
For Miles Donation
In addition, YALDA runs the Miles for Youth Empowerment in Africa (M4YEA) Campaign. This initiative donates earned flight miles to enable Africa's promising youth population to take advantage of cross-border opportunities including attendance of conferences, boot camps, etc. on the continent. Please contact us at contact@yaldafrica.org to make your donation today!
For Other Types of Donations including In-Kind
Make a donation online through our PayPal account
You can request more information about donations and our projected budget by emailing us at contact@yaldafrica.org or through our mailing address:
In Botswana (Headquarters)
Youth Alliance for Leadership and Development in Africa
P.O. Box 402581
Gaborone
Botswana
In the United States
Youth Alliance for Leadership and Development in Africa
Bank of America Center 16th Floor, 1111 East Main Street
Richmond, VA 23219
United States of America
WE THANK YOU FOR YOUR SUPPORT!