Cultivate Your Ideas
Every 6 months, registered YALDA members or alumni members get the opportunity to submit their ideas for a chance to win US$10,000 in funding, as well as other exciting prizes. The main selection criteria is that the idea must have job creation potential for youth as it grows or expands.
SUBMIT YOUR IDEAS
Ideas will be reviewed and those that meet the criteria will be uploaded to the platform. The YALDA community will have a chance to review and comment on your idea for one month, and the individual who submitted the idea will be allowed to edit it before voting begins
YALDA SELECTS ELIGIBLE IDEAS
Once ideas are submitted, YALDA will select all those that meet the selection criteria to go into the next round.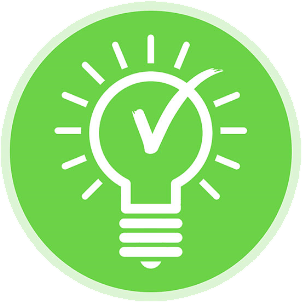 IDEATION
The finalist's ideas would move into the ideation stage where the ideas will be refined with concrete business plans. At this stage, ideas would also undergo jury evalution by selected experts and professionals from different industries
YALDA YOUTH COMMUNITY SCORES YOUR IDEA
The YALDA community will then vote on the uploaded ideas for one week. Individuals are free to promote their idea all over the web.
WIN CASH PRIZES
The top 3 ideas will be announced with the top idea winning $10,000 and the others winning other monetary and other prizes. Additionally, these top 3 ideas will also be entered into a business development and mentorship programme. These top 3 ideas will also be eligible to be entered into the Adopt-An-idea Programme
Don't have an Idea?
For those of you who do not have ideas, but would love to be involved, you get the chance to Adopt-an-Idea by contributing a minimum of $100 as an individual or in a group. You will receive semi-annual progress reports on your Adopted Idea and after 5 years you will be able to sell your contribution to someone else at its current value.
MINIMUM CONTRIBUTION OF US $100
All participants are expected to contribute a minimum of US $100 or more. There is no maximum contribution
AS AN INDIVIDUAL OR A GROUP
You may contribute as an individual or as a group. If you decide to contribute as a group then you have to appoint one person as the main contact and then submit all the other details including contact information and certified national indentification of other contributors in the group.
Register to
ADOPT-AN-IDEA
RECEIVE DOCUMENTATION
You will receive documentation confirming that you have successfully Adopted-An-Idea which must be signed and uploaded on the platform through the link sent.
RECEIVE SEMI-ANNUAL PROGRESS REPORT
You will receive semi-annual reports on the progress of your Adopted idea.
RECEIVE DIVIDEND PAYOUT
You will recive dividend payment on the Adopted idea as may be declared from time to time
SELL YOUR CONTIRBUTION
Your contribution is locked-in for a minimum of 5 years. After 5 years, you may sell your contribution to anyone within the YALDA Network at its current value or keept it for another 5 year lock-in period.
Access to this platform is restricted to YALDA members or alumni members. Therefore, if you do not want to miss out, register now to become a YALDA member here.